Our Services
Financial Education
In the CFC we offer a wide variety of services to all students.
Workshops
The CFC hosts four workshops per semester to help educate and coach students on important financial topics. 
At each workshop, we will hold a raffle for one lucky student to win a $100.00 scholarship and four chances to win a $25 reward!
Money Management Consultations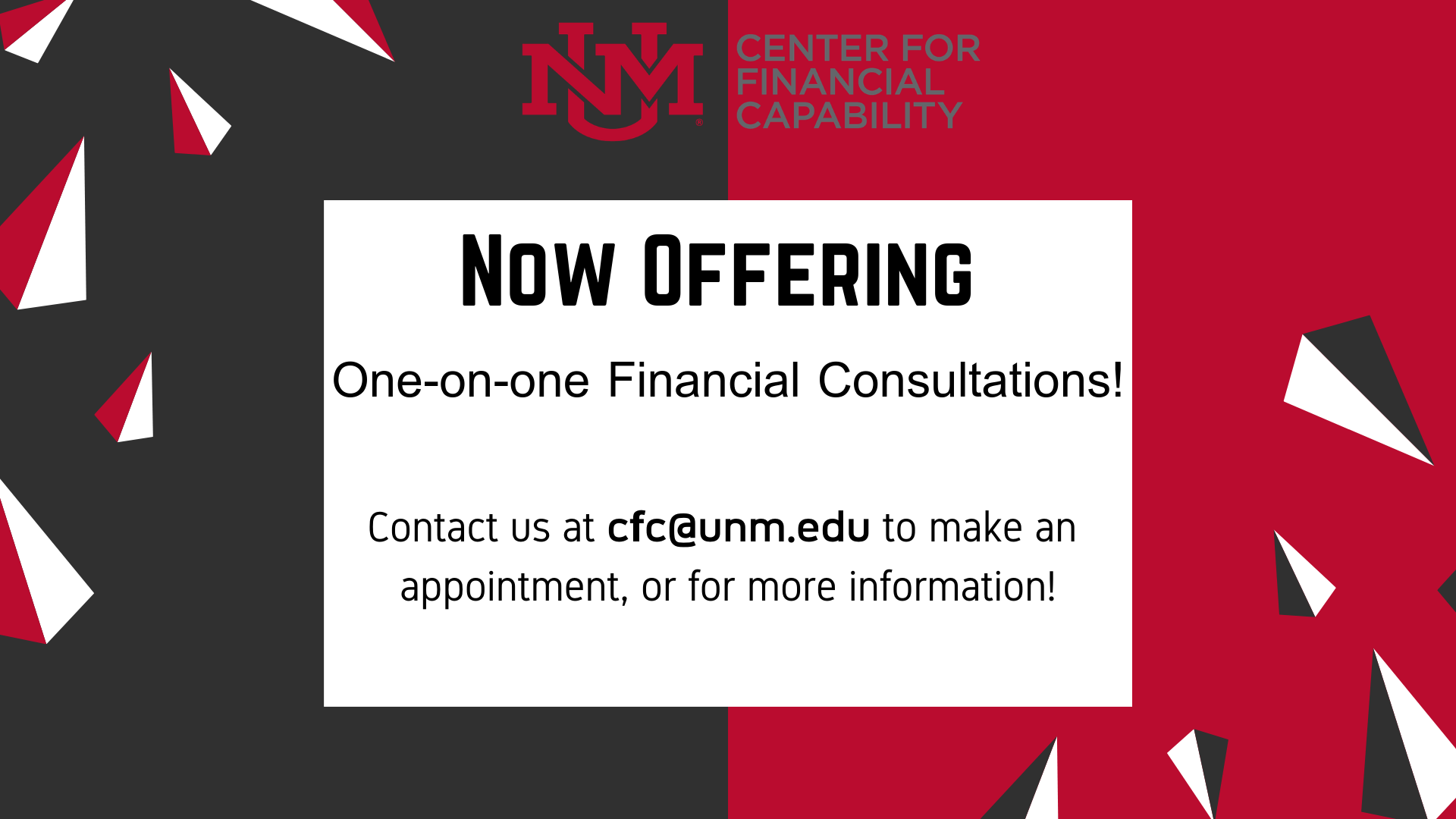 In an effort to better help students prepare for financial transitions, the CFC offers consultations to students so they can:
Budget and plan for financial fitness
Find scholarships and avoid loans
Develop a plan to pay their student loans
Prepare to move off campus
Learn about building credit safely
Start talking about investing